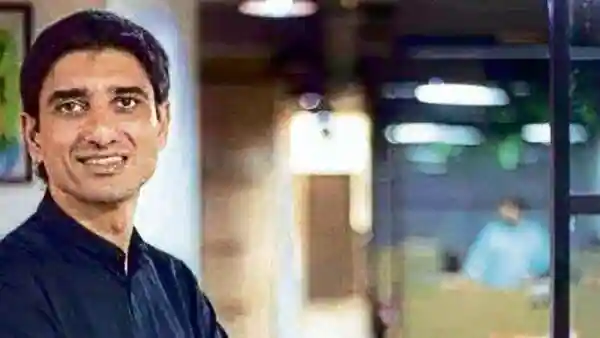 Suhail Sameer, the chief executive of BharatPe, is leaving the business, according to a person familiar with the situation. Sameer has been leading the troubled fintech startup since co-founder Ashneer Grover was fired amid allegations of financial misconduct. The company is preparing for a change in leadership, and an announcement will probably be made in this respect later this month.
The most recent top-level leave at the Tiger Global investee company will be Sameer's departure. Vijay Aggarwal, the chief technology officer, Nehul Malhotra, the president of PostPe, and Rajat Jain, the chief product officer for lending and consumer goods, all left the business last month.
The business's chief revenue officer, Nishit Sharma, quit in June. In the same month, Satyam Nathani—another founder member of BharatPe—left as well to pursue his business goals. Bhavik Koladiya, who oversaw the technology and product divisions at the fintech company, resigned in the final week of June, making his departure one of the most significant ones to date. BharatPe was formed by Koladiya and Shashvat Nakrani in July 2017, but the company wasn't officially incorporated until March 2018. Grover started working with the organisation in June 2018.
Grover has attacked Sameer personally in recent weeks as a response to BharatPe's filing of civil and criminal lawsuits claiming fraud by sending out a barrage of insulting tweets about his former BharatPe coworkers.
In December, two persons with knowledge of the board's thinking claimed that the board had been searching for a CEO and was eager to succeed Sameer.
In August 2020, Sameer, who was formerly the CEO of the FMCG division of the RP-Sanjiv Goenka Group, started working with BharatPe as president. After purchasing PMC Bank and raising money, Grover's attention moved to obtaining a banking licence, and all of the company's top executives were asked to report to Sameer. He also began overseeing daily operations. Sameer was formally appointed CEO of BharatPe in August 2021.
BharatPe refuted the news. Suhail remains the CEO of BharatPe, and a business representative remarked, "We would not wish to further comment on any market speculation."
I haven't resigned, Sameer texted back in response to a Mint question. Rumour."
The majority of departures from BharatPe's product and technology teams over the past several months have affected the company's operations, which may have an effect on Unity Small Finance Bank, which significantly relies on BharatPe for its technological skills. A banking licence was given to the joint venture between BharatPe and Centrum that operates as the bank in October 2021.
The departures also occur as the company works to move past the unfavourable press surrounding the alleged financial fraud committed by Grover and reinvent itself as a professionally run business. The organisation, which is centred on creating profitability, is getting ready for an initial public offering (IPO) in 18 to 24 months.
After receiving $370 million from Tiger Global in August 2021, the business became a unicorn. Rajnish Kumar, a former SBI chairman, was chosen to lead BharatPe in October 2021.
Source:LiveMint